SEE IF YOU QUALIFY CDL GRANT PROGRAM

GET IN TOUCH
about our cdl class a training school

CDL CLASS ROOM AVAILABLE SLOTS
VACANCY IN NEWPORT NEWS, VA
VACANCY IN CHARLOTTESVILLE, VA
Hands-on Classroom CDL Truck Driving Instruction
Earning your Class A CDL can be the entryway to an entirely new career with higher pay and better benefits. CDL truck driver training with Shippers' Choice provides the hands-on training you need to become the very best driver you can be. We have connections to more than 65 companies looking for safe and well-trained drivers. Our placement rate of nearly 100 percent means you can be sure we will help you look for a good job with great pay and benefits.
We offer both full- and part-time class schedules, and our instructors are all commercial drivers with years of experience driving Class A vehicles. By the time you are done with your instruction, you will be ready for an entry-level driving position. We have lifetime job placement assistance programs, and we are here to help you throughout your career.
Contact us today to register or stop by one of our five campuses: Manassas, Richmond, Charlottesville, Newport News, or Suffolk.
TRACTOR-TRAILER TRUCK DRIVER TRAINING (CLASS A) INCLUDES:
160 Hours of Range, CDL Road, and Classroom Training
Prepares the Student for an Entry-Level Professional Driving Position
CDL License Exam Training and Preparation
Full-and-Part Time CDL Class Schedules
Real World Immediate Hands–On Class A CDL Training
Includes Tractor Trailer to Take Your DMV Test
DMV testing is done on site at Shippers Choice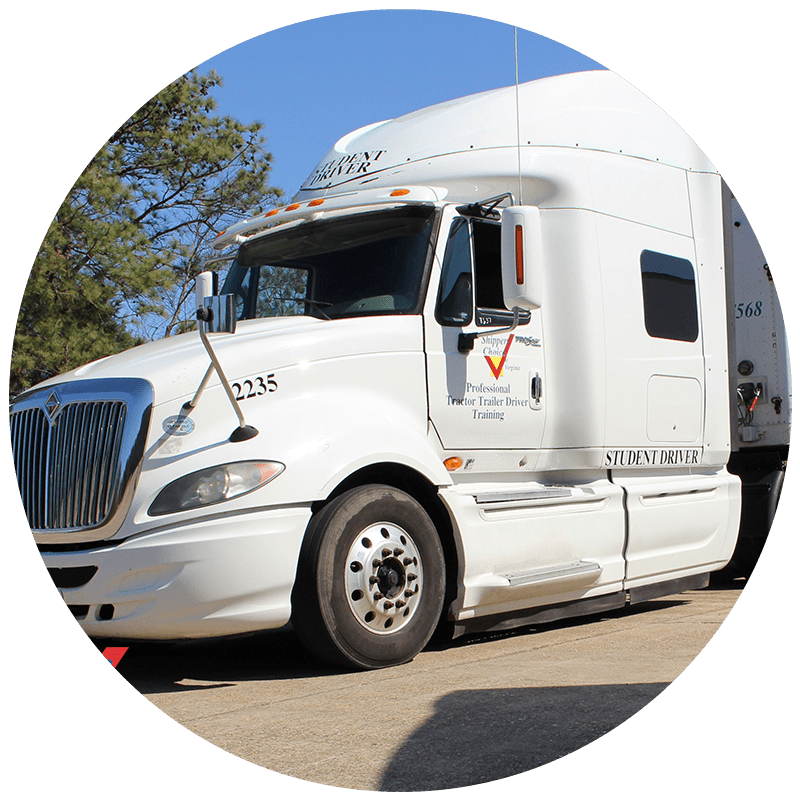 100 Percent CDL Job Placement Rate
CDL Graduates Earn $55,000 or More Plus Benefits.
Guaranteed Financial Assistance
DMV-Licensed Instructors With Years of Commercial Driving Experience and Teaching Experience.
Industry Standard Late-Model Tractor-Trailer Training Vehicles
Recruiter Visits from Companies Hiring Our Grads
GET YOUR CDL TRAINING CERTIFICATE AT SHIPPERS CHOICE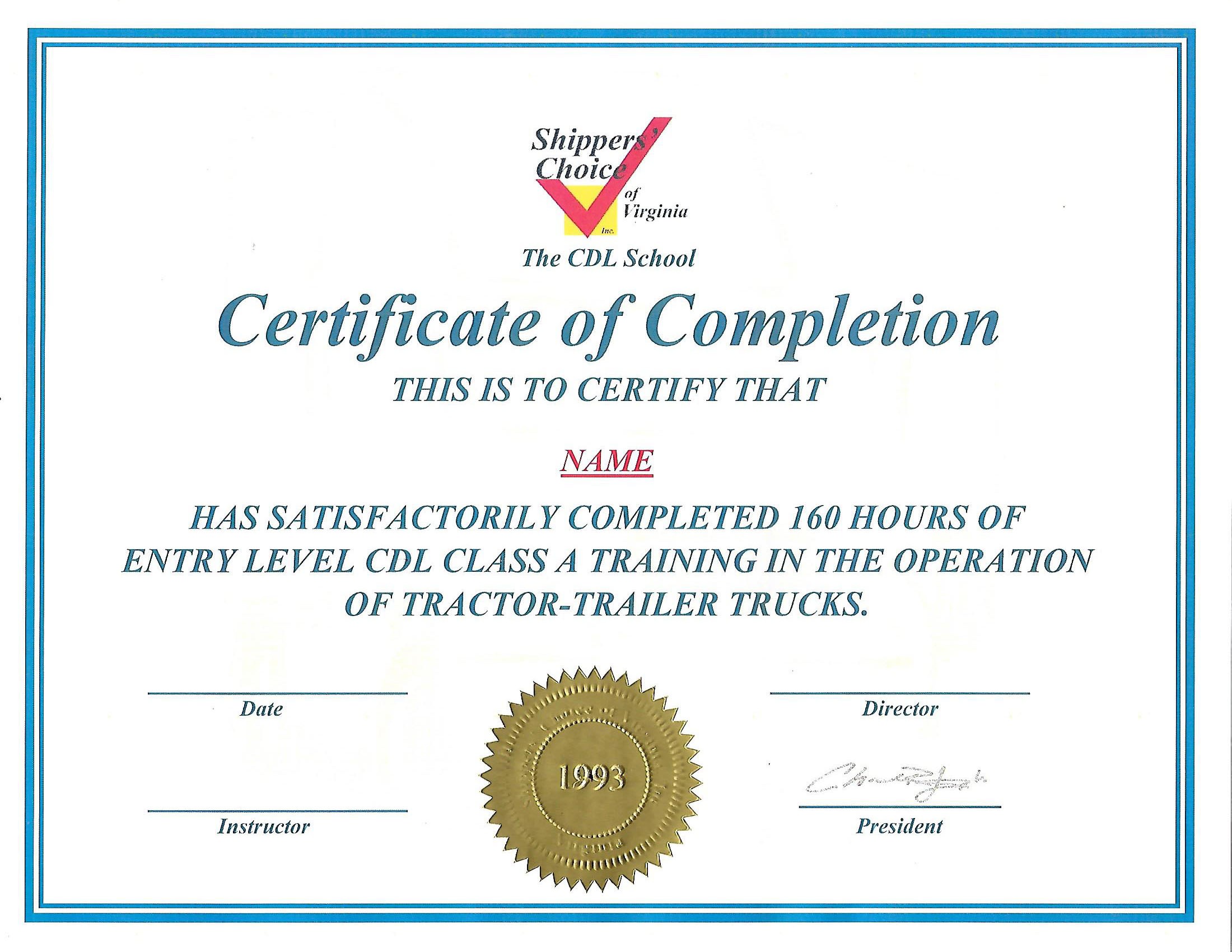 Local cdl driving
Local CDL driving is what most people preferred. Most CDL drivers want a local CDL route so they are home everyday. There is plenty of these positions out there. What to expect a little bit of a pay cut vs dedicated or OTR driving jobs. Also be aware that dedicated is sometimes counted as local driving routes. As you may just run up and back to another state in the same day but you will still be home every night. Expect a pay increase if you choose dedicated routes.
DEDICATED CDL
In Dedicated CDL Jobs, every day brings you new opportunities. Here, there is one thing you can count on — consistent miles with regular routes and best of all, great pay. Though home time miles and pay are dependent on markets and regions we offer the predictable lifestyle you're looking for in a career with solo, team and training positions available. Dedicated routes run in confined areas, and drivers with these routes will typically stay local and run the same route every day. Dedicated drivers can expect to be home every night and have routes that will generally run within one specific area.
REGIONAL CDL DRIVING

Regional CDL Jobs offer the best of both worlds: a well-balanced life on the road and frequent home time. Regional has a shorter length of haul because it runs in more confined regions, which ultimately means more frequent home time, the regularity with routes and more consistent pay. As a regional driver, you can generally expect to be home for a couple of nights every week. REgional routes are a good compromise between Local Dedicated routes, and country-spanning Over the Road (OTR) Routes.
OTR(OVER THE ROAD) DRIVING

OTR Routes are the farthest reaching routes, spanning long distances across the country. Drivers can expect to clock in many miles with these types of routes and can expect to be home every few weeks. OTR Drivers get paid to explore the beautiful American countryside and have an excellent chance to get many miles.
TEAM DRIVING

There are few opportunities, like teaming, you can enjoy many miles while taking advantage of tremendous financial rewards. With excellent freight selection, high pay and great miles, teaming is an option everyone should consider. You have the support of your driver manager to help you along the way. If you don't have a partner, we'll help you find one.