Shippers' Choice has trained over 25,000 successful graduates and counting in the programs at our three campuses throughout Virginia, including near Richmond, VA. Instead of simply training our students to pass the CDL driving exam at the DMV, we focus on helping each student to become a professional entry-level driver.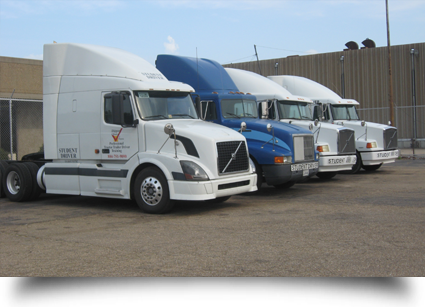 With connections to more than 65 companies, we have a job placement rate of nearly 100 percent. Our graduates often start with an average salary of more than $45,000 a year, plus full benefits. We understand changing careers is a huge decision, both personally and financially, and we want each of our prospective students to understand how a CDL can help them earn more money and develop a career they love. We offer financial assistance to our students, as well as campus tours for students to learn more about our programs.
If you become one of our students, you will learn at your own pace. Our instructors want our students to succeed and work to help you gain the skills and knowledge necessary to become a safe and capable driver. Instead of offering a "crash course" in CDL training, we take the time to make sure each of our students is well prepared for the job market.
Contact us today to learn how CDL tractor-trailer training can change your career and your life.